Spot Award Winner – Mario Villezar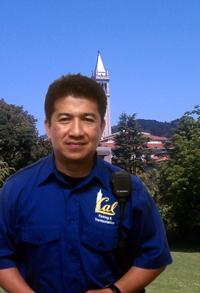 Mario Villezar has been with the Parking & Transportation Department for 13 years. He initially began as a Parking Representative who worked the frontline, issuing parking citations to violators and offering good customer service to the UCB campus community and it's visitors. It did not take long for Mario's hard work, strong work ethic and leadership skills to pay off in preparing him for the role of the Night Shift Enforcement Supervisor. Mario has been an Enforcement Supervisor and the Unit's lead trainer for seven years. His duties as an Enforcement supervisor include the oversight and supervision of all P&T operations (i.e., Special Events and Maintenance) after hours and on weekends. Many Campus departments have come to rely and work cooperatively with Mario in helping to resolve parking related issues and to meet the campus community and visitor parking needs.
Mario recently received the Spot Award for his exemplary work in formulating the final report for the Parking & Transportation Lot Utilization Survey. The report helped to support a Parking & Transportation demand study that was commissioned by the campus and funded by Parking & Transportation. The importance of the Lot Utilization Survey was to help provide and support information needed to address planning issues related to 21st century parking and transportation demand management (TDM). Mario helped to complete the final copy of the Lot Utilization Survey Report in record time and the Chancellor's Oversight Committee was impressed by the excellent quality of the report and the results it yielded.
Mario has many other hidden talents and among them is his training and abilities as an architect. Mario earned his Bachelors of Science in Architecture in 1985 at Adamson University, Manila, Philippines. He was involved in the design and construction of several residential and commercial properties. He was a Project Manager for the installation of the automatic fire sprinkler and alarm system in the Rufino Towers which was one of the tallest buildings in the Philippines during that time.
Devika Anand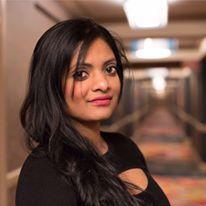 Devika came to us in November of 2008. Since that time she has made herself an invaluable resource for this department. Her cheery attitude, infectious giggle and can do spirit are a breath of fresh air so to speak, in the work place. But don't let that fool you – when it comes to business she is right on target.
She is always looking for opportunities to learn more and improve her job skills. Her eyes light up when a new task requires that she learn new skills or enhance one of the many skills she already possesses. Her input during problem solving sessions is much appreciated and based on sound logic.
During her 2 ½ years  she has risen to every challenge put before her. Not only is she an accomplished CSR she has taken responsibility for the Bear Pass/Clipper Card program and coordinates the program most efficiently. 
In addition to her regular duties Devika has also taken over department purchasing, running various reports, is back up for API sales processing and acts as assistant to the CSR Supervisor and the Financial Services Analyst as needed. It almost seems like the more you put on her plate to learn the better she likes it. 
She has two chickens she received as a present from a friend two years ago which she promptly named Chucky and Bucky that occupy an honored space in her backyard. The office staff is always coming up with recipes on how to cook them as a joke which she laughingly takes in stride. Dogs are one of her favorite animals and she even has a key chain that barks. She enjoys hiking, walking, outdoor recreation, fast cars and shopping. Her future plans include climbing Mission Peak and travel around the world.
Devika is an extremely intelligent young woman with plans for a successful future. She has completed her B.S. in Health Science with Business Administration and Management option and continues to take classes to further her education. This young lady is going places and is sure to be a force to be reckoned with in the near future.
 
Spot Award Winner- Randall Pollard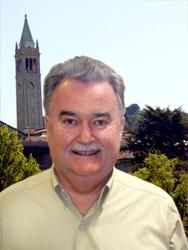 In merely eight months, Randall Pollard, Revenue Analyst, at UC Berkeley Parking and Transportation has made many significant contributions to the department. Due to his accomplishments, specifically with the "Wage Works" program, he was recently awarded the "Spot Award."
Mr. Pollard previously worked at Restoration Hardware as the "Director of Inventory Accounting and Inventory Control." Since his arrival at P&T, he has made it a priority to understand the systems, processes, and people. In doing this, he has impacted the efficiencies and effectiveness of operations.
The Wage Works program is Mr. Pollard's current major project at P&T. Although this program is still a "work-in-progress," the impact of the program is already felt throughout the department. Since joining P&T, Mr. Pollard has helped to increase the accuracy of recording permit and transit sales. He has also been a key player in the implementation of Wage Works by insuring that Wage Works, the PowerPark program, and payroll are continually consistent with each other. In addition to these notable accomplishments, Mr. Pollard supports and supervises the cashiers as well as other staff. Although he has greatly helped the staff of P&T, he also humbly states, "Without them I am nothing."
Staff Award - Brandon Olson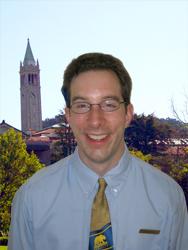 Parking & Transportation's customer contact is different than most departments. We sometimes deal with unhappy customers – those who have recently received parking tickets, for example. Even customers who are in our office to purchase parking permits often resent that they have to pay for them. Many customers take out their resentment on our customer service staff which makes it hard to maintain a positive attitude day after day.
Brandon Olson has been an exception to this. He comes to work everyday with a smile on his face and a great attitude that continues throughout the day. He is such a positive, friendly employee that he is able to bring out the best in our customers. When a customer complains about the cost of a parking permit or pass, Brandon finds a way to cheerfully suggest some options. Our customers really feel that Brandon is on their side.
For the past several months, Brandon has received (7) customer commendations. We know from the customer service training that few customers will take the time to write to praise the service they receive. For Brandon to receive (7) written compliments in several months is noteworthy. The following comment best describes the service Brandon provides on a regular basis.
"I wanted to compliment one of the P&T staff, Brandon Olson, for providing excellent service today. In my 6 years of interaction with Parking & Transportation, today's interaction with Mr. Olson was the best experience I have had yet. He was professional, knowledgeable, efficient and cheerful. He spoke clearly, reiterated fees before charging my card, and answered my questions directly and politely. These may seem like small things, but they made all the difference in providing for a positive experience overall."