Your Student and Faculty EasyPasses are connected to a specialized Clipper Card - while travelling for free on all AC Transit lines, you can use Clipper Cash on a myriad of transit agencies in the Bay Area.
Find your route and trip plan and your RideAmigo through our BerkeleyMoves! Website and individual transit agencies on our page.


   

Transit Schedule Information: View which AC Transit routes operate and stop near campus with the AC Transit System Map. Individual routes are also located here.
Students: Get your free Student EasyPass. 
Faculty and staff: Purchase the Easy Pass for only $44 a month.  
Permit holders: If you are an annual parking permit holder purchase the Easy Pass Plus for $264 per year.  

Bay Area Rapid Transit (BART) is a great way to travel to UC Berkeley. The Downtown Berkeley stop is one block from the west side of campus. 
Find out schedule information from Downtown Berkeley Station here.
Download the most recent schedule and fare chart here.
Eligible UC employees not holding an annual parking permit or an AC Transit EasyPass can receive a $10 monthly subsidy on transit purchases of $30 or more. 
Sign up for payroll deduction to have your funds loaded directly on to your Clipper card.
Over the counter sales for BART and Fairfield (FAST Transit) or Vallejo transit (SolTrans) will continue for those not eligible for payroll deduction.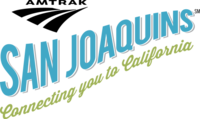 Amtrak San Joaquins links UC Berkeley to the heart of California, connecting students, faculty, staff, and visitors to over 220 destinations throughout the state, including Stockton, Modesto, Merced, Fresno, Bakersfield, and other San Joaquin Valley locations, as well as Yosemite Valley.
Students aged 13-25 receive a 15% discount at all times, if travel is booked at least three days in advance. Click here for more information.
Planning a trip with friends? Our Friends and Family Discount means you can take up to 5 people with you for 50% off! Click here for more information.
To board Amtrak San Joaquins, take BART from the Downtown Berkeley BART station to Richmond Station. From here, walk upstairs to the Amtrak platform. It's that easy.
For more information, including route information, schedules, or to buy tickets, please visit www.AmtrakSanJoaquins.com.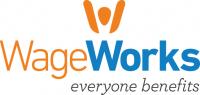 Pay for transit passes via pre-tax payroll deduction!  Eligible UC Berkeley employees can sign up with WageWorks, a free service that enables employees to purchase transit passes and parking with pre-tax dollars.  It is quick and easy to sign up. Don't delay, start saving today!