The Hearst Complete Streets Project and the Bancroft CycleTrack Projects are completed, all of the bus stops around the UC Campus have returned and are reactivated:
AC Transit: Route 52 and F.
Local Route 52 and Transbay Route F have returned to Hearst and Gayley Streets.
Additionally the stops along Bancroft Way have reopened for service.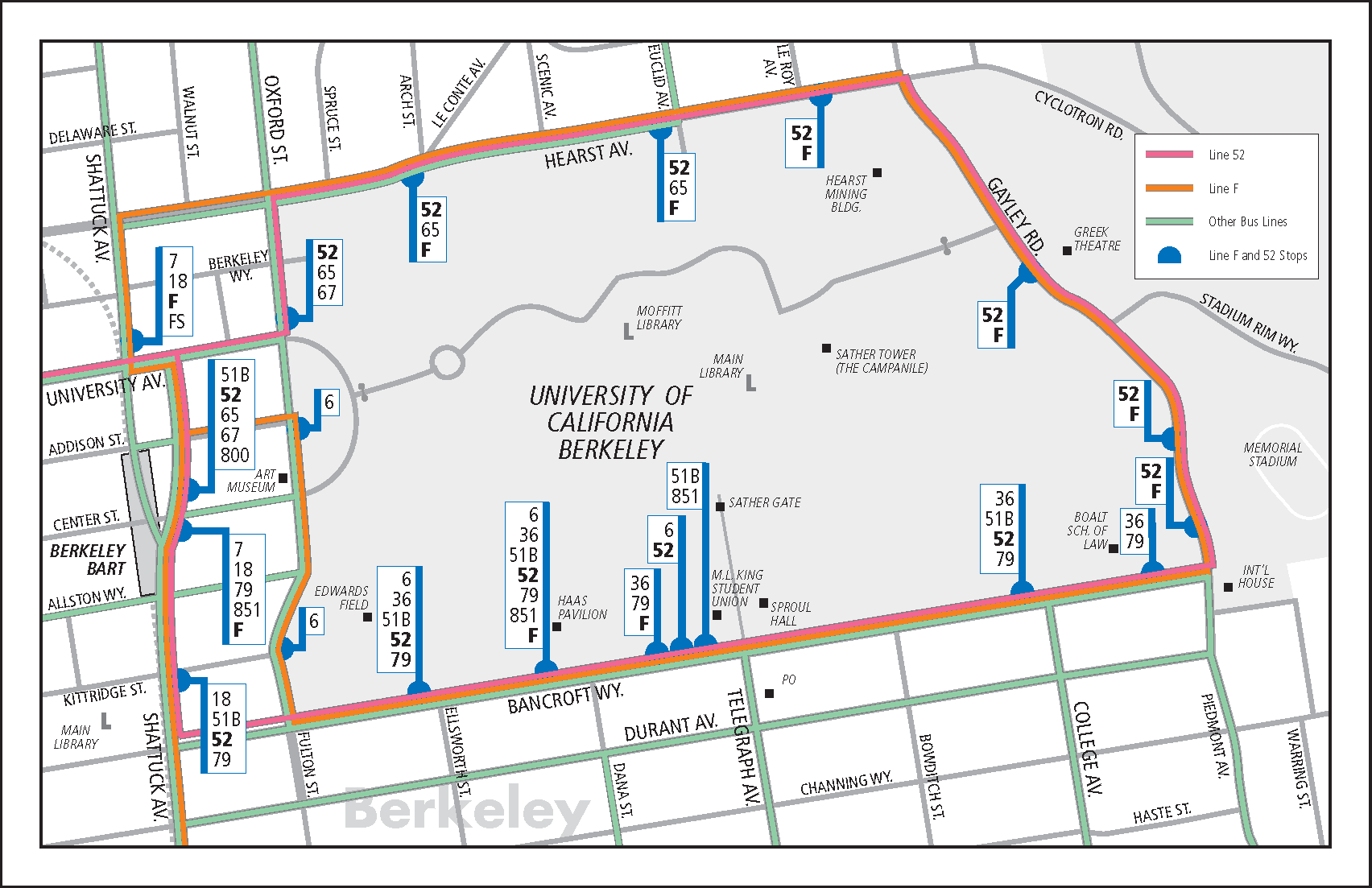 The Perimeter and Night Safety South Bus Stop at Bancroft Way at Ellsworth Street are now open.