Getting to Cal from the Airport is easy and affordable. With a tap of a Clipper Card, you can access both Oakland (OAK) and San Francisco International Airports (SFO). 
Going to SFO Airport. Traveling to SFO takes approximately an hour and costs $10.30.
Note: Taking the bus to SFO is not recommended due to travel time and changing traffic conditions on I-80 and Highway 101.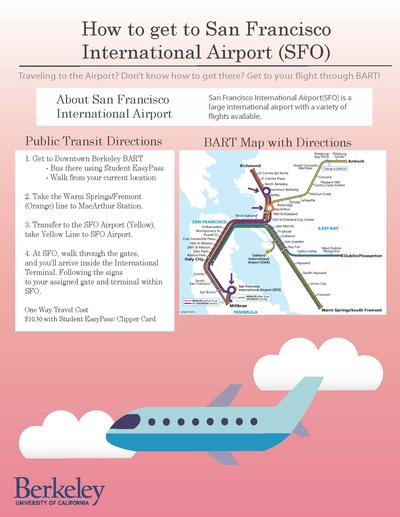 Going to OAK Airport. Traveling to OAK Airport takes approximately 40 minutes and costs $9.30
Note: AC Transit, with a Student or Employee EasyPass, can be taken to the Airport for Free!
Take routes 6 or 18 from Downtown Berkeley
Transfer to Route NL (Transbay) from 20th/Uptown Transit Center to Eastmont Transit Center
Transfer to Route 73 from Eastmont Transit Center to Oakland Airport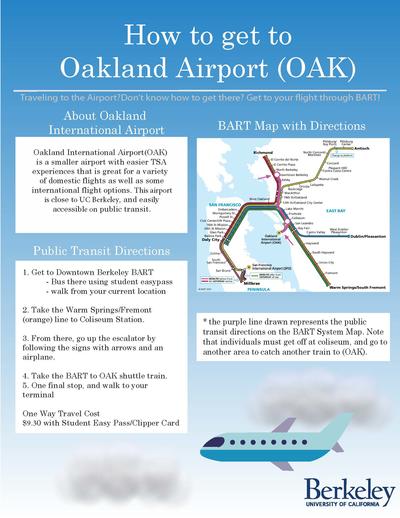 Uber and Lyft vehicles may vary on time of day and number of passengers.