University of California faculty, staff, and students can take advantage of owning or leasing alternative fuel vehicles from BMW!
---
You can take advantage of BMW's Group Fleet Program. Please visit the BMW Website for more details! Offer is good until October 1, 2018.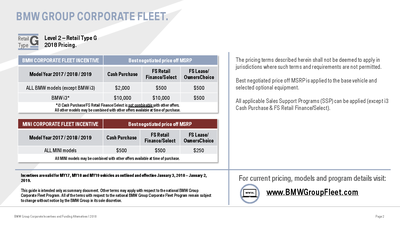 Some purchases are eligible for free charging: 
Eligible i3 owners can sign up for BMW's Chargenow Program that will include 30-minute free DC fast charging and 1 hour free Level 2 charging at all EVgo charge points. This offer has to  be redeemed by signing up before

12/31/18

 and is good for 24 months. The PHEV's don't qualify for this offer. However, there are other plans available within the Chargenow Program. See https://www.chargenowusa.com/ for details.