Students! Get your EasyPass with Parking & Transportation
Your AC Transit Student EasyPass is now electronically loaded onto the Clipper card!  Registered Students pick up your first Student EasyPass from the Cal 1 Office and take advantage of unlimited rides on AC Transit buses and Bear Transit Shuttle throughout the semester (except Bear Transit RFS line requires an additional fee).
The AC Transit EasyPass is now on a Clipper card.  The primary benefit of this transition to the electronic Student EasyPass on the AC Transit EasyPass is that continuing students will be able to access their ridership privileges without having to stand in long lines each semester to obtain a new sticker.  The card also allows students to load cash value to pay for BART rides and other transit passes in the Bay Area (e.g. Muni, etc.).
For details on rules and regulations of the Student EasyPass, download the free user guide.
Check the guides below on how to best use the Student EasyPass Program.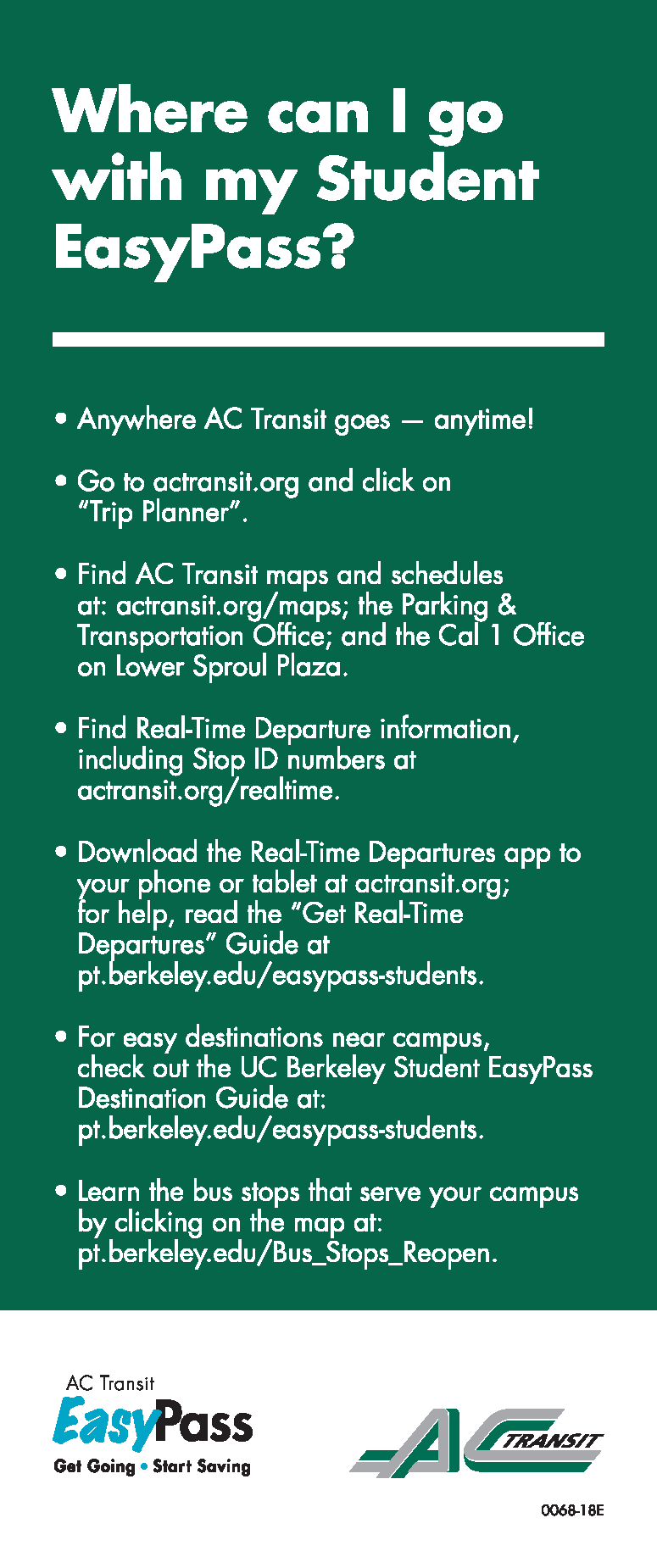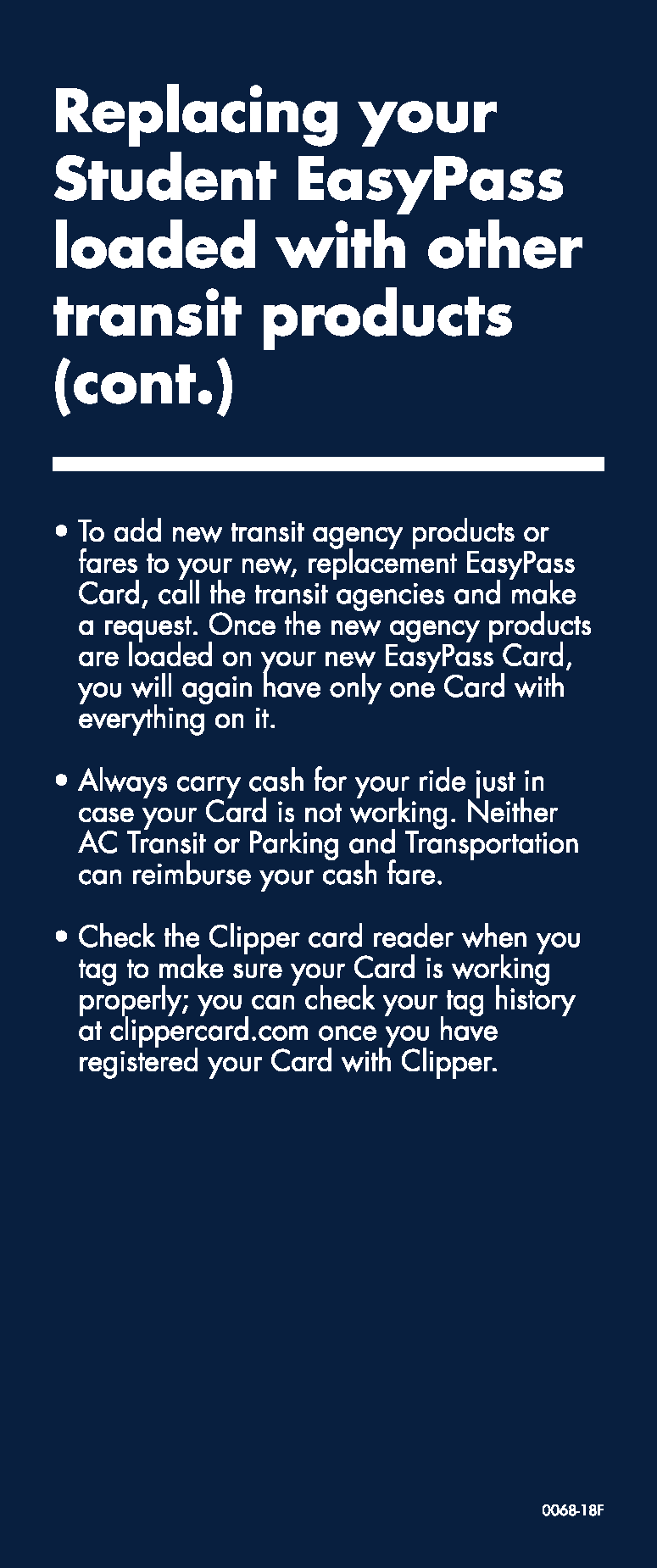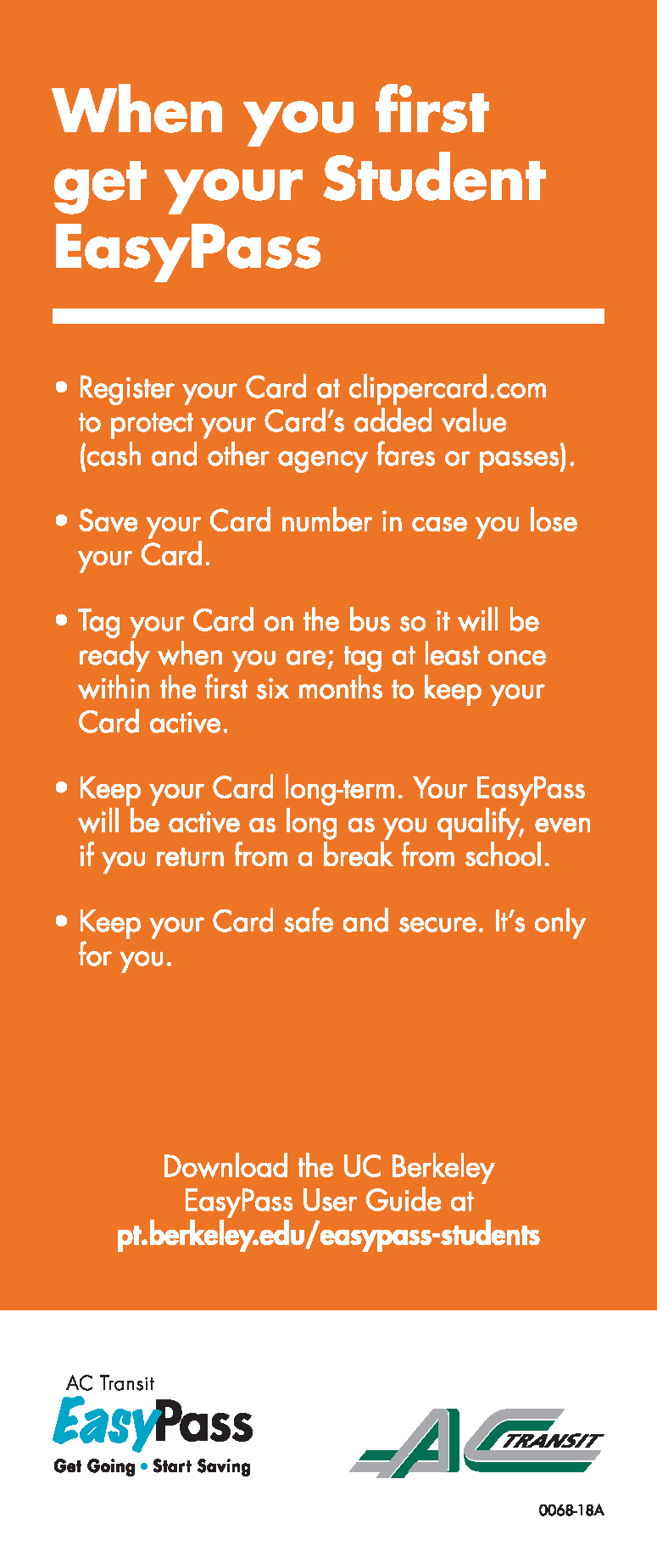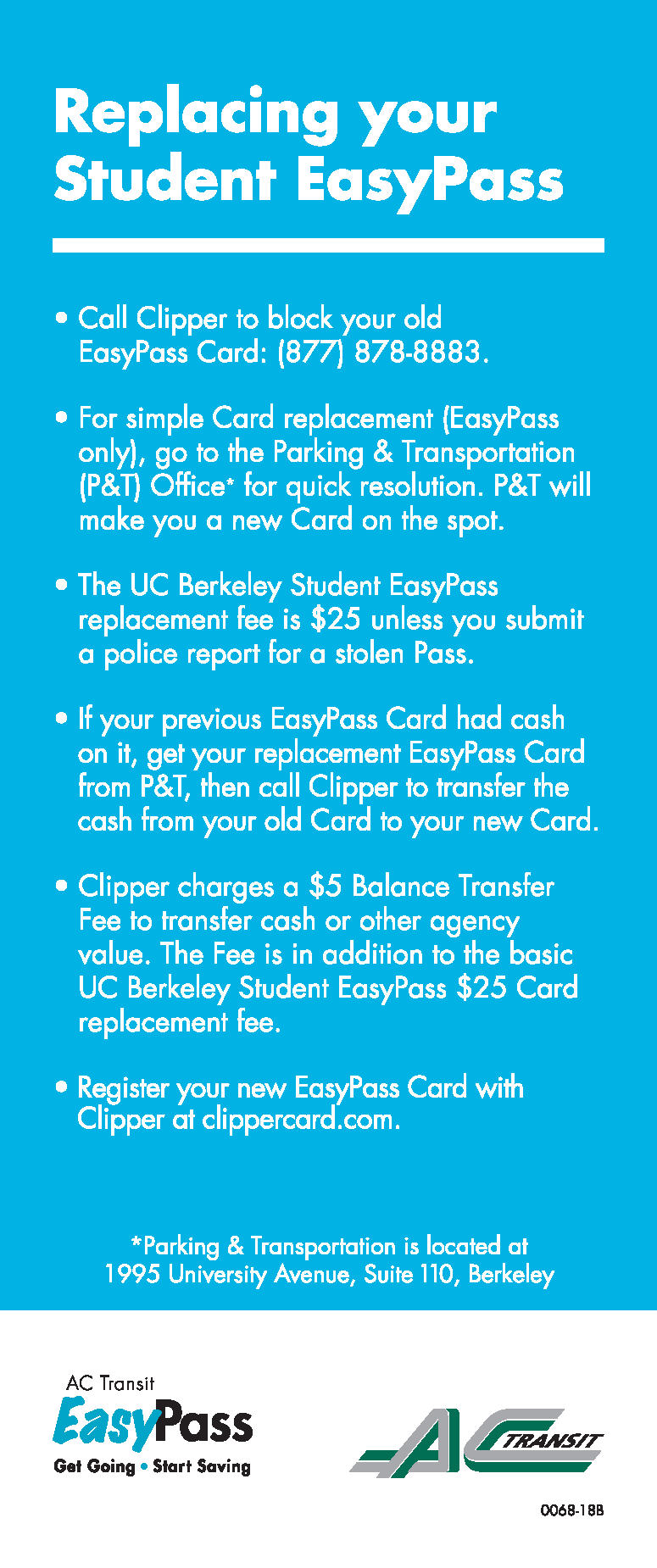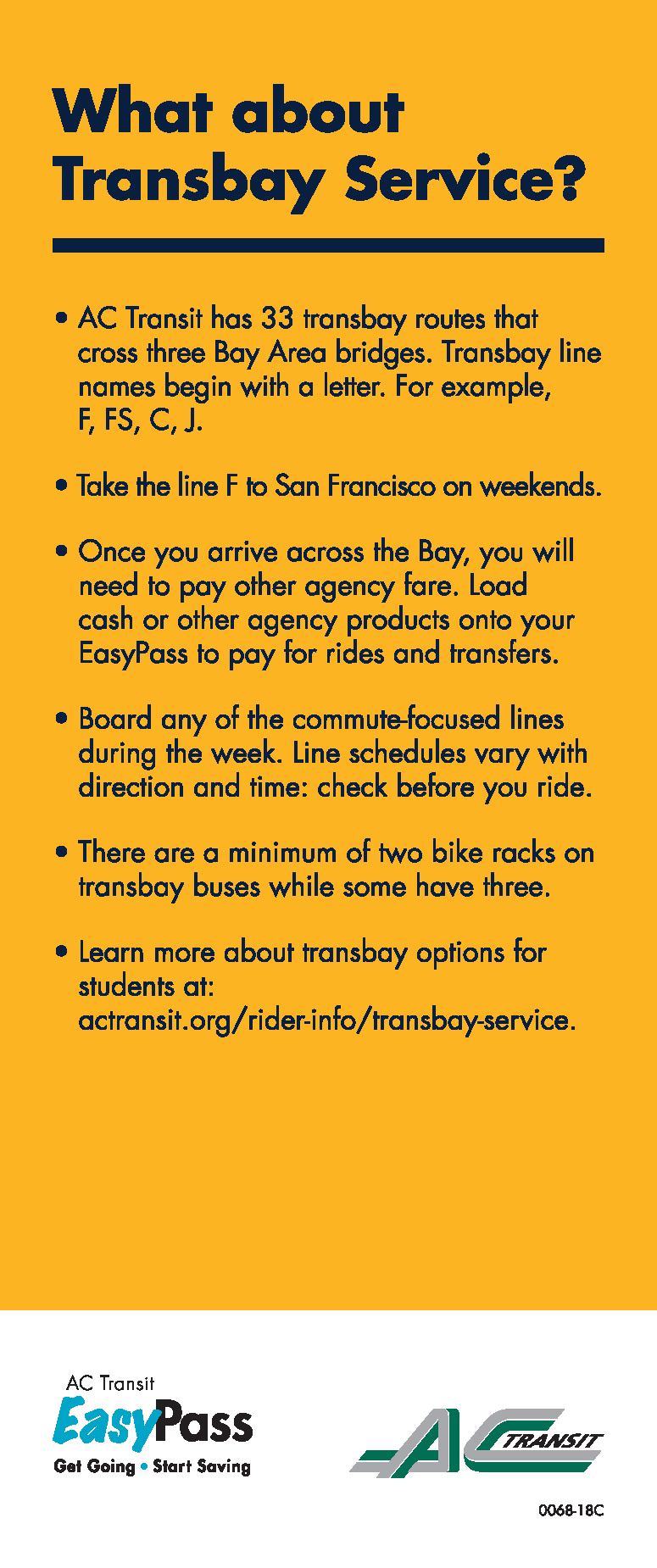 AC Transit Information